What's the difference between a $229 and a $10,000 mattress anyway?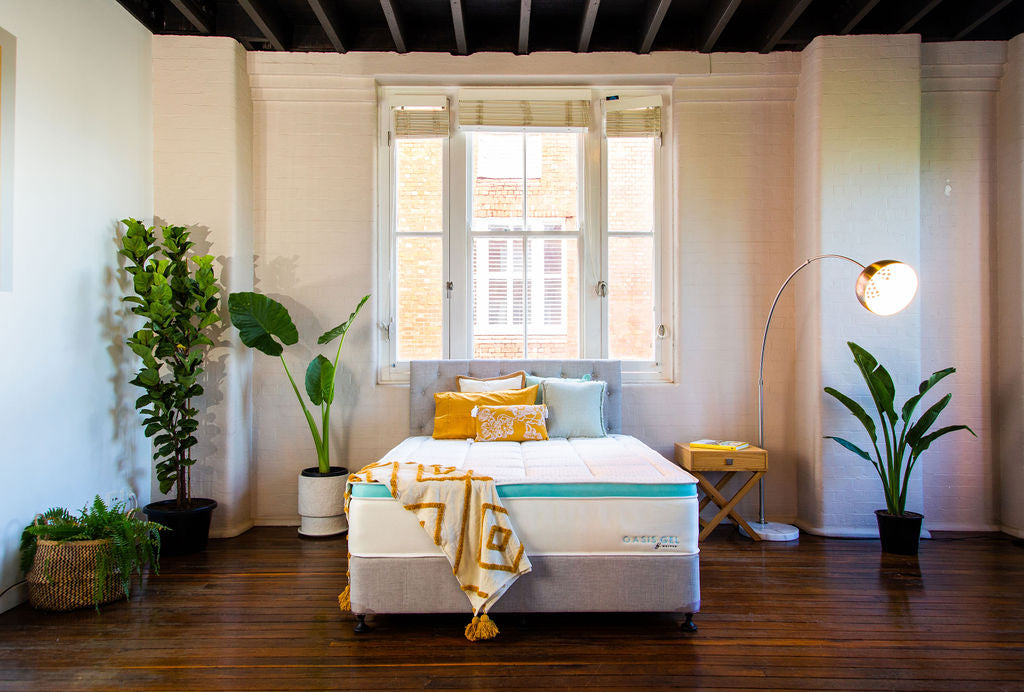 Who doesn't want to sleep on the best mattress money can buy? But are the most expensive mattresses the best?
It's easy to fall into the trap of thinking a higher priced mattress implies better quality. Sleep industry experts suggest anyone using the price tag as the number one criterion for choosing your mattress, could end up paying more for something you may not need.
So, what do you need?
Let our team of experts at Mobile Mattress dispel some of the myths about mattresses to help you decide which mattress is best for you.
Does a heavier mattress imply better quality?
There are many reasons the weight of a mattress can differ. Things like foaming layers, size, material type and spring type can impact a mattress' weight. 
A mattress filled with higher-quality materials such as natural latex, memory foam, or micro coils, may be more expensive.
A mattress filled with low-quality materials like polyester or foam are cheaper.
Should you consider your weight before buying a mattress?
Generally, mattresses are made to support people up to 120 kilograms. In larger mattresses like King and Queen sizes, they are made to take the weight of 120 kilograms on either side of the mattress.
What are the best materials for a mattress to be made from?
High end memory foam: At Mobile Mattress we believe this is a great material to be used within softer mattresses, due to the density of foam and longevity of a high-quality memory foam.
Latex - We believe Latex is an excellent material and would recommend it for any mattress. Latex is a natural material which prevents bed bugs, dust mites and is also hypoallergenic. 
Pocket Spring - We believe pocket spring is the best spring on the market, there is a different range of pocket springs available catering to all different firmness levels, needs and budgets.
Higher coil count springs – does that mean higher quality?
We don't believe more coils within a mattress means higher quality. However, the more zones within a pocket spring are going to give you more support. Zones and coil counts are two different things. More information on pocket spring mattress here.
Will my new mattress smell 'new' forever?
Mattresses made from memory foam emit an odour called 'off-gassing' as they are rolled out and expand. While the smell is a little unpleasant it is not harmful to most people. We suggest if you have allergies, you allow your mattress to air outside (under cover.) Most memory foam mattresses take up to three days for the off-gassing smell to disappear.
Mobile Mattress are manufactured with several materials ranging from coil springs, textiles, spray cotton and posture foams. As with anything new, there is often an associated 'new' smell to our beds. If you notice the 'new' smell when you unwrap your mattress, we recommend you allow your mattress to 'breathe' for a few days before making it for the first time. And again, when changing the sheets and bedding over the first few weeks. Opening windows to improve ventilation may also assist the odour to dissipate. Mobile Mattress uses no harmful chemicals throughout the manufacturing process and abide by strict safety standards.
What outside material is best on my mattress?
Natural Fibres - we believe that natural fibres are more breathable and therefore would be our pick for the outside material of a new mattress.
Natural fibres like wool or silk can help regulate body temperature creating a more comfortable sleep experience. As a natural insulator wool breathes more easily and helps to retain body heat keeping you warmer in winter. Wool absorbs moisture from the atmosphere making you cooler in summer, especially if you live in a region where humidity is high.  Because wool is also naturally flame resistant, its ideal to be used in the construction of the mattress's outer layer. It also explains wool's popularity in bedding materials like mattress toppers, doonas, pillows, and blankets.
Because of its unique molecular structure silk regulates temperature offering protection against both overheating and cooling down by preventing moisture loss through evaporation under all types of climatic conditions. Silk is an excellent choice for sleepers who often sweat at night or suffer from night chills.
Mattresses made with silk or wool components usually carry a higher price tag.
Sheets - we recommend cotton or bamboo sheets for their breathability. 
Does the retail mark up or the brand you are paying for influence the price?
Yes, the retail markup and brand influence the price of a product. At Mobile Mattress we design and manufacture our own products. We are independently owned. Because there is no middleman our prices are considerably cheaper compared to the market.
Is it true that two-sided mattresses last three times as long as beds that cannot be flipped?
No - this is a myth! 
One-sided mattress can last the same time, or even longer than two sided mattresses. Longevity comes down to the density and quality of foams used within the mattresses. One-sided mattresses are a lot more breathable AND a whole lot lighter! 
Remember, the thicker your mattress is, the more comfort layers it will contain, which may result in more body contouring. To help equalise body impressions, we suggest you rotate your mattress every two weeks for the first four months, and every three months thereafter.

Does the bed base make any difference to the mattress you are sleeping on?
Yes, the bed base is the primary support for the mattress. The bed base and the mattress work together to provide the support your body needs. Placing a quality mattress on a solid bed base equals the best combination for a good night's sleep.
At Mobile Mattress our bed bases are made from solid timber. This gives a nice solid support structure for the mattress. 
We would always recommend a solid timber bed base. The posture slat system within bed frames can make the mattress feel a little softer and aren't as supportive as a solid timber slat. We would not recommend a sprung base, as the mattress has their own springs and will work better on a solid foundation. The sprung bases may also lose their structure overtime which could impact the mattress.  Slats on the bed base allow for better air circulation. It is better for your mattress's health to be able to 'breathe.'
What is the life expectancy of a mattress?
Each mattress has a different warranty period, dependent on the model. The different density of foam layers and pocket spring zoning will dictate the warranty period. 
At Mobile Mattress, our products have gone through extensive testing and inspection. With our commitment to quality and comfort we offer industry-leading warranties and guarantees on all mattresses and foundations. On selected mattresses, we offer a 60 Night Worry-Free Guarantee.  
If a mattress has a 15-year warranty and covers manufacturing defects what does this mean for the consumer?
Under The Australian Trade Practices Act 1974 consumers rights are protected in Australia. Manufacturers or sellers of products must stand behind their product with a warranty that committing to either the repair or replacement of any product that is sold with a manufacturing or product defect, or if the product 'fails' within a reasonable time frame.
Warranties must be shared in writing to consumers both on-line and in store.
You will find full details of our warranty terms and conditions at the below link
 https://www.mobilemattress.com.au/pages/warranty


How do you know what materials have been used inside your mattress?
Rather than trying to become an expert, it is best to ask the salesperson or check the website for a list of materials.