Is a foam or pocket spring mattress right for your family?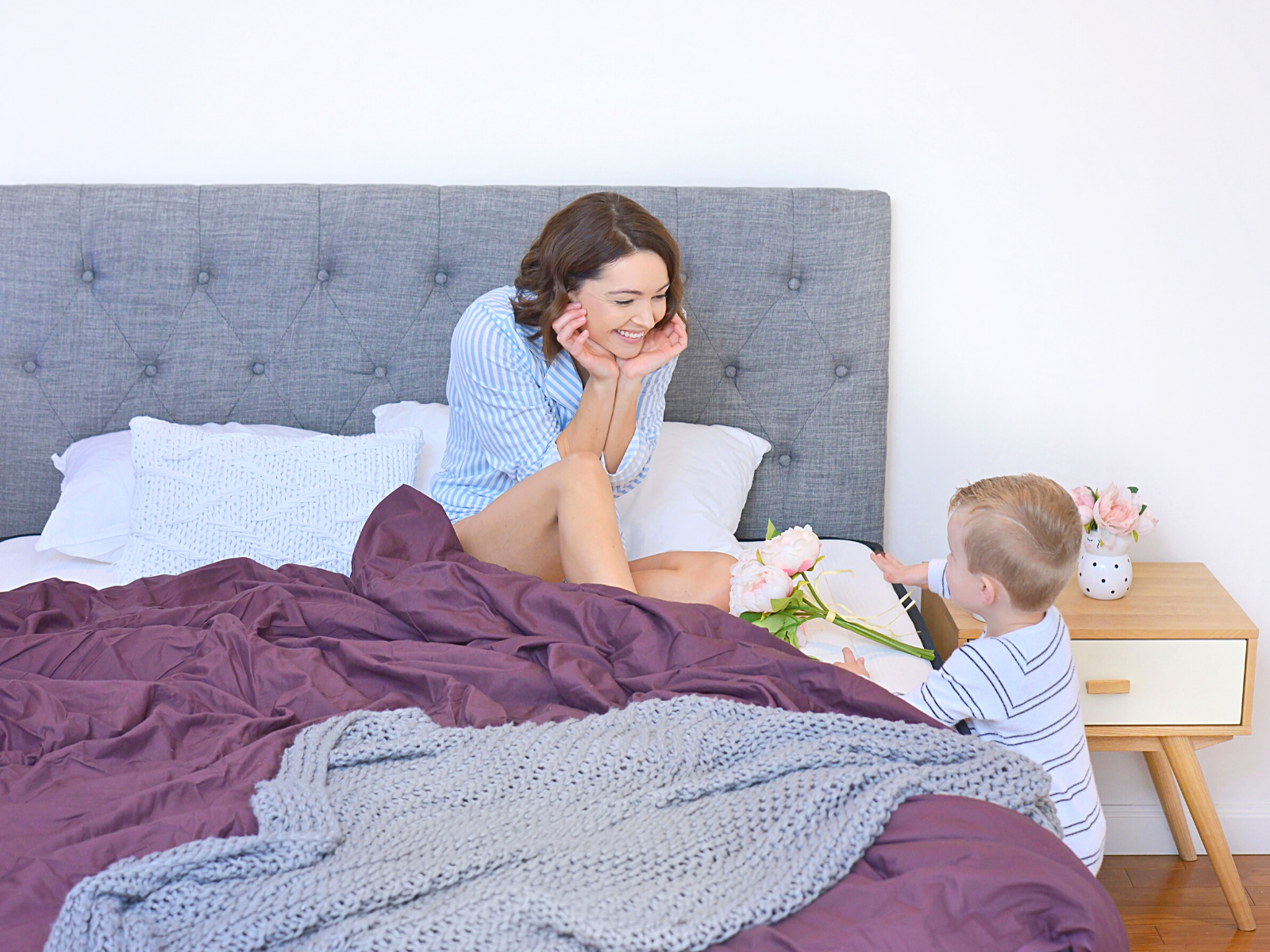 That is a good question!
Given there are many mattress types to choose from, deciding which one is best for you, let alone your family can be confusing.
There is an easy way to remedy the curly questions: arm yourself with information.
Let's break it down:
What is the difference between a pocket coil mattress and a foam mattress?
Pocket spring mattress
As the name implies, it's the mattress with the springs. Specifically, a mattress with an inner coil core covered by comfort layers. And because there are springs, naturally, these mattresses are 'springy.' Cue anyone who has jumped on a bed (as a kid or adult) will have jumped on an innerspring mattress.
There are four main types of coil systems. These range from traditional steel coils, which bend and flex and are the most economical, to the more luxe spring, pocket coils. These springs are individually wrapped in fabric. The thickness and quality of the coils determine the firmness of the mattress. (Thicker coils = firmer mattress.)
"The main benefit for a pocket spring mattress is the minimal disturbance feature because the coils are individually wrapped," says Dakota MacInnes of Mobile Mattress. "They also sleep cooler as the air can flow through the individual coils and you have a different zoned support through the mattress."
You can find more info on the differences between pocket spring mattresses and other spring types here.
Foam Mattress
A foam mattress feels soft to touch but still gives a good firm support.
Most foam mattresses are made from a blend of memory foam, polyurethane foam, latex foam, high-density foam, and other materials. The memory foam mattress uses viscoelastic, a technical word that basically means the foam has properties that gives with the weight of your body, then bounces back to its original shape when the weight is removed.  Over the years, manufacturers have developed foam to provide pressure relief, cooling, and support.
"The main benefit to a foam mattress is that there is absolutely no movement," says Dakota  "If you have a partner that is constantly moving throughout the night you won't feel them at all." 
Memory foam mattresses provide that 'sinking in' feeling some people like (being cocooned = feeling comforted.)
The memory foam mattress is more likely to adapt around your body shape, the longer you lie.
So which mattress should I choose?
Know what type of sleeper you are
Restless sleeper
If you toss and turn throughout your sleep AND you sleep with a partner you're more likely to roll around on an innerspring mattress. This will disturb your partner, which may cause issues if they are a light sleeper. Restless sleepers should look out for the words motion isolation in mattress specs. This is a fancy way of saying less chance of upsetting your partner! The pocket spring type of mattress has much less movement than the regular innerspring. 
Side sleeper
If you're a side sleeper seeking support at the shoulders and hips, the memory foam will deliver by conforming to the shape of the body.
Note, it will take a few moments for the foam to mold to the shape of your body, so if you're a restless side sleeper you may need to be patient.
Stomach and back sleeper
Pocket spring mattresses have better airflow. If you are a heavy build, or you sleep on your stomach this mattress may be a better mattress for you.  In general, the softer foam mattresses will sink too much for stomach sleepers to sleep comfortably.
Hot sleeper
If you cannot stand the blankets being on you, or if you are a menopausal woman experiencing hot flashes, the foam mattress may be too "hot" for you.
Foam mattresses use a very dense type of foam that prevents the circulation of air. Body heat tends to be absorbed and trapped in a foam mattress while you sleep. You will sleep "hotter" on a memory foam mattress compared to a pocket spring mattress  (unless the pocket spring mattress is topped with memory foam.)
Manufacturers have created alternatives to traditional memory foam mattresses, injecting products like cooling gel into the foam to overcome the 'heat' issues. But they come at a higher price.
Pocket spring mattresses with separate coils tend to have a better airflow, making for a 'cooler' sleep experience.
Of course, sleeping hotter is not an issue if you're in a cold climate country nine months of the year.
In Australia, summer is hot, and in many parts of our country humidity is high. Remember to consider where you live and whether you have access to air-conditioning (or not) when making a decision on your mattress.
Other points to consider
Both pocket spring mattresses and foam mattresses have a bit of weight to them, so if you like to turn your mattress on a regular basis, keep this in mind. Not all foam mattresses can be flipped over so speak to your mattress manufacturer if this is important to you.  (For any mattress bigger than a single, always have someone else on hand to help when turning and or flipping.)

The coiled spring mattress distributes weight more evenly, providing graduated support across all angles of the mattress, something to consider if you are a heavier body build.

Generally, the more pocket springs a mattress has the more luxurious feeling the mattress is. But look closely at the quality of the materials used in the upper lining.

If budget plays a part, the pocket spring mattress tends to be less expensive than the foam.
Are you still confused about which mattress is right for you?
To help decide which mattress is best for you, take our mattress selector test  and let us find the best mattress for you.