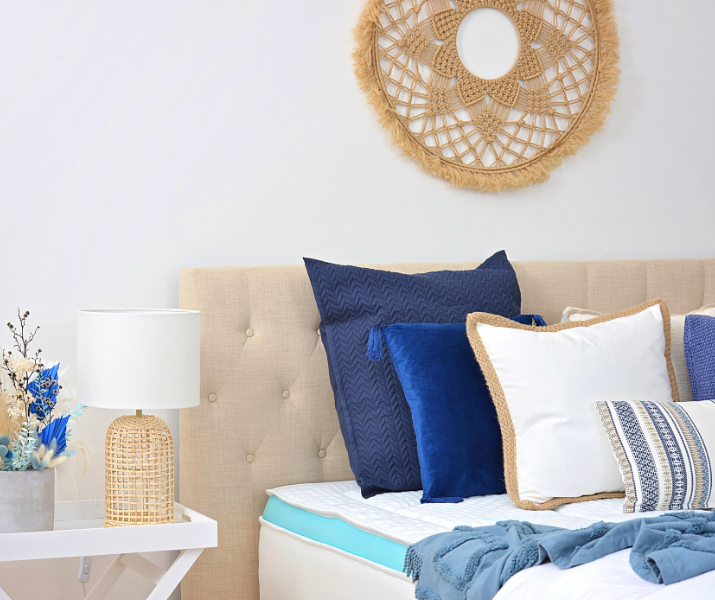 INTRODUCING
Categories:

Toppers
choosing a selection results in a full page refresh
Sorry, there are no products in this Categories
Mattress Toppers for Added Support
Every person has their own preferences when it comes to the right bed, and many may find a little extra support and comfort goes a long way. Mattress toppers are a popular option for customers looking to enhance their bed, provide further comfort or to just help with keeping you cool throughout the night.
Readmore...
At Mobile Mattress, our mattress toppers are the perfect addition to a bed that's in need of a little extra comfort and support. Layer our memory foam on top of your old mattress and see the difference in your sleep. Order a gel-infused bamboo topper for a luxury upgrade. No matter your taste, there's a topper to suit.
Why should I choose a mattress topper?
Mattress toppers can act as further comfort and support to your current mattress, whether that be softening a mattress that's too firm or creating a firm top to one that is too soft. This is great for sleepers who want extra comfort in their current bed, or who aren't yet ready to buy a brand new mattress. They also work to capture body heat and regulate the temperature, further enhancing your sleep experience. With a number of materials used to achieve the benefits of mattress toppers, including memory foam and bamboo, you can find a tailored solution. Every person sleeps different, but creating the perfect bed doesn't have to break the bank. With Mobile Mattress, we deliver quality manufactured products, all at wholesale prices.
A better night's sleep at a better price
At Mobile Mattress, we want to give our customers their perfect sleep, with high quality products that won't go over your budget. Our Brisbane based company has been designed to cut out the middleman, scrapping franchise fees, wholesaler costs and overseas importing fees that can make bedding so expensive. With all these steps cut, you get products straight from the factory, enjoying honest prices and great quality.
Browse our current range of mattress toppers to enhance your mattress and create the perfect surface for long, uninterrupted sleep. We are happy to deliver to Canberra, Sydney and across the country at a great price, so order today or get in touch with our friendly team by calling 1300 791 170. We are always happy to help you find your new bed.